Electroplating grinding wheel factory shares electroplating diamond grinding wheel should have performance
---
---
  Electroplated grinding wheel factory believes that there is no best or worst electroplated diamond, only the most suitable electroplated diamond. The particle size distribution of abrasive particles is concentrated, the particle size is suitable, too large is easy to disintegrate, and too small is not conducive to long-term grinding. The electroplating grinding wheel factory believes that the impact strength of electroplated diamond is moderate, and it is easy to produce cutting edges during the grinding process, which is not easy to break.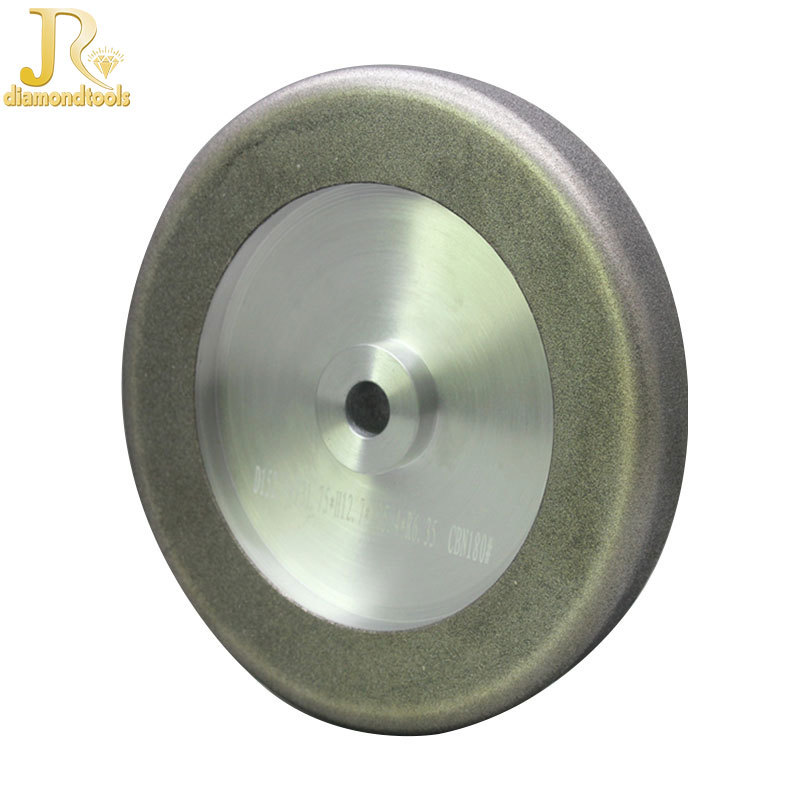 1. The product of electroplating grinding wheel factory is a binder with good mechanical properties. If the internal stress is low or 00:00, there are certain requirements for tensile strength and elongation. Without enough "toughness", the key can easily be ejected or crushed when hit.
  2. Electroplated grinding wheel products should have appropriate coverage. Too high is not sharp, easy to slip, and the edge collapses; too low, it is easy to cause the abrasive to fall off in advance.
  3. Good wettability. A cylindrical rotatable object in electroplating diamond roller machinery, a power source is often used in machinery to drive the roller, drive other materials forward, or use the roller to generate pressure to process the material.
  4. The electroplating grinding wheel factory recommends a potion with proper polarization ability. Electroplated diamond drill is specially used to drill holes in broken porcelain, and it is used to repair broken porcelain, such as bowls, bottles, etc. This ability will determine the specific shape of the depressions around the abrasive.
---
electroplated grinding wheel factory
---