Service concept:Pragmatism and efficiency generate the satisfaction!
Enterprise philosophy:Quality-oriented, integrity-based!
Enterprise positioning:to be the most professional super-abrasive material production service enterprise in the world!
Corporate culture:Responsibility, equality, professionalism and refinement!
Enterprise slogan:Integrity ranks top, JR is unstoppable!
Talent concept:The talented with virtue, we appreciate; the untalented with virtue, we cultivate; the talented without virtue, we shrug off.

JR(GAUNGDONG)NEW MATERIAL INCORPORATED COMPANY
Add: Building C28, Huachuang Industrial Park, Jinshan Avenue, Shiji Town, Panyu, Guangzhou-511450, China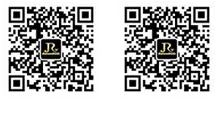 ---