Warm congratulations: Guangzhou Jinrui won the "high-tech enterprise" certification
---
---
Recently, Guangzhou Jinrui Diamond Tools Co., Ltd. has been awarded the "High-tech Enterprise" certificate jointly issued by Guangdong Provincial Department of Science and Technology, Guangdong Provincial Department of Finance, Guangdong Provincial State Taxation Bureau, Guangdong Provincial Local Taxation Bureau and other institutions after strict review. Valid for three years.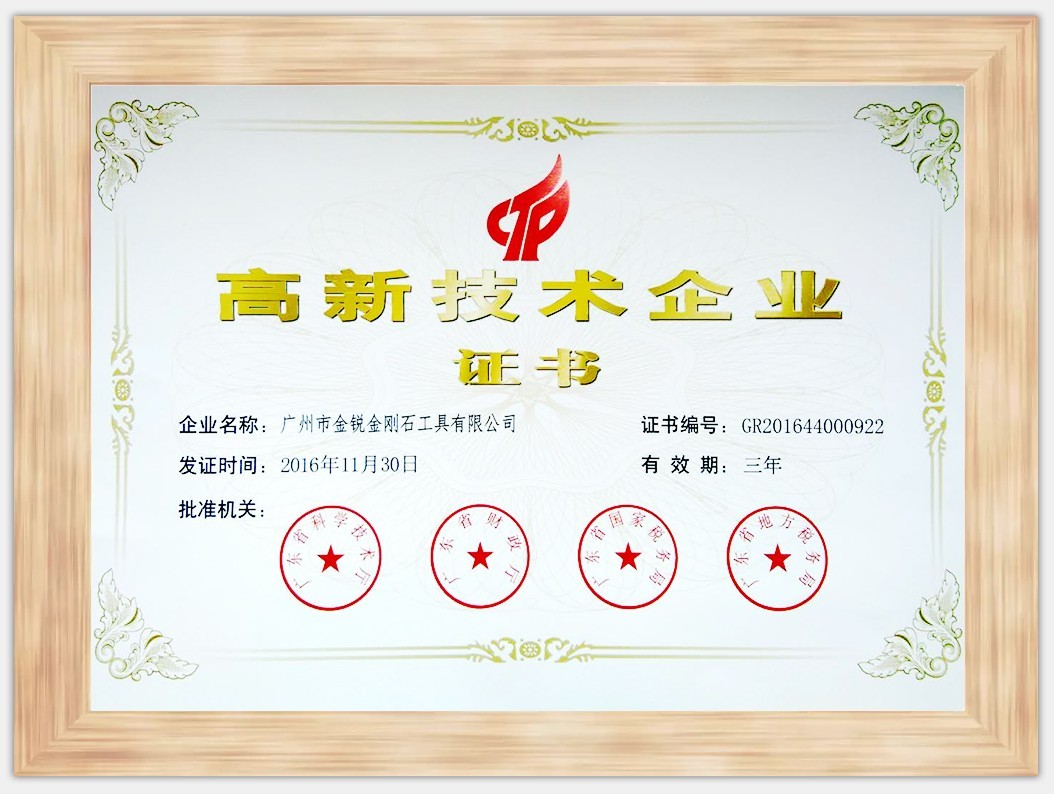 It is reported that the standards for the identification of high-tech enterprises are very strict, and the qualifications must meet six conditions, including the core technology must have independent intellectual property rights, the products or services should be in the high-tech field, the ability to transform scientific and technological achievements, the investment in research and development, and the proportion of scientific and technological talents. ratios and growth indicators. This certification shows that Jinrui's independent research and development and innovation capabilities have been highly recognized.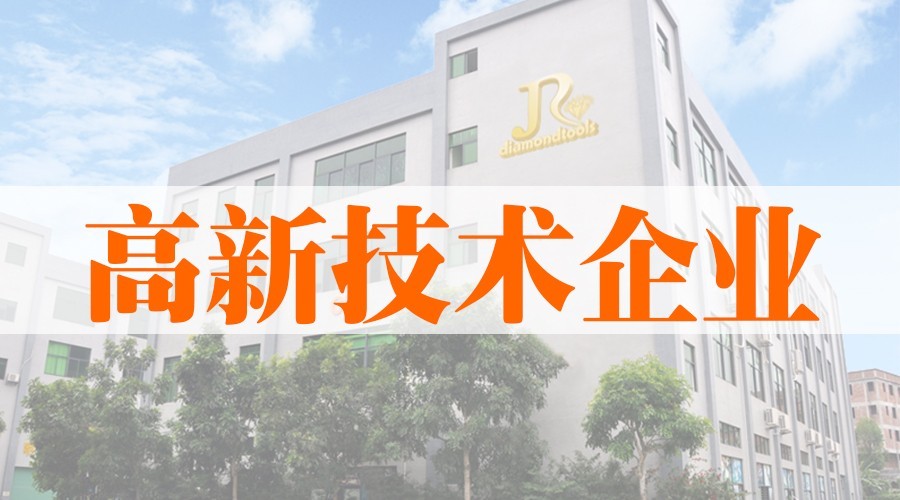 Encouraged by this honor, Jinrui Company has obtained the government's affirmation and recognition in the superabrasives industry in terms of management and innovative services. At the same time, this is also the support and encouragement for the company to continue its technological innovation in the future. Under the background that the state strongly supports and encourages the development of high-tech enterprises, Jinrui will continue to expand its own advantages and strive for more breakthroughs.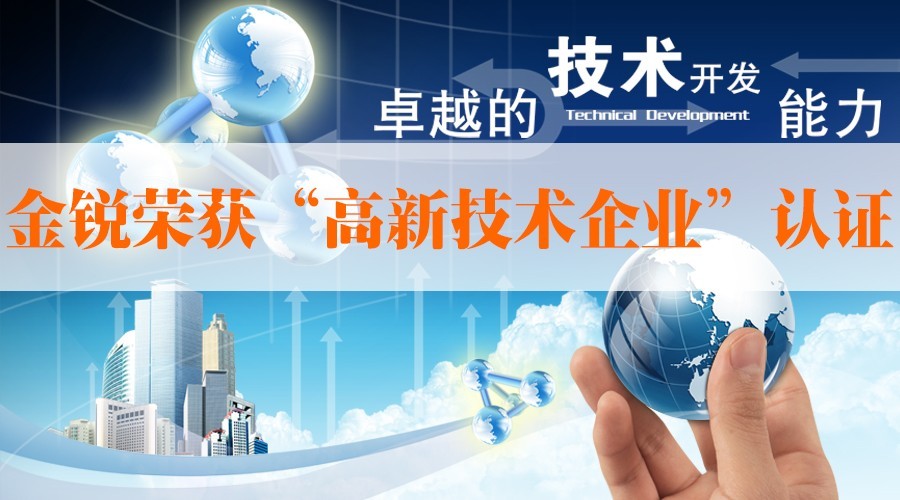 --Diamond tools, diamond grinding wheels, diamond powder, five-axis linkage grinding wheels to Guangzhou Jinrui:http://www.jrdiamondtools.com/
---
---