Grinding wheels for semiconductor wafers
---
---
For 30+ years , one of the leading manufacturers of diamond and CBN tools, has been equated with progress, precision and quality.
As the only company Guangzhou China with the product portfolio of surface grinding wheels for semiconductor wafers, peripheral grinding wheels for wafers Notch grinding wheels, surface grinding and thinning of slicon wafers, surface grinding of various brittle wafers.
JR(GUANGDONG) NEW MATERIAL INCORPORATED COMPANY develops and manufactures customer-specific solutions for semiconductor wafers.
---
semiconductor,wafers,grinding wheel
---

JR(GAUNGDONG)NEW MATERIAL INCORPORATED COMPANY
Add: Building C28, Huachuang Industrial Park, Jinshan Avenue, Shiji Town, Panyu, Guangzhou-511450, China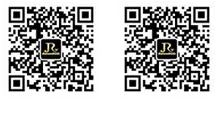 ---